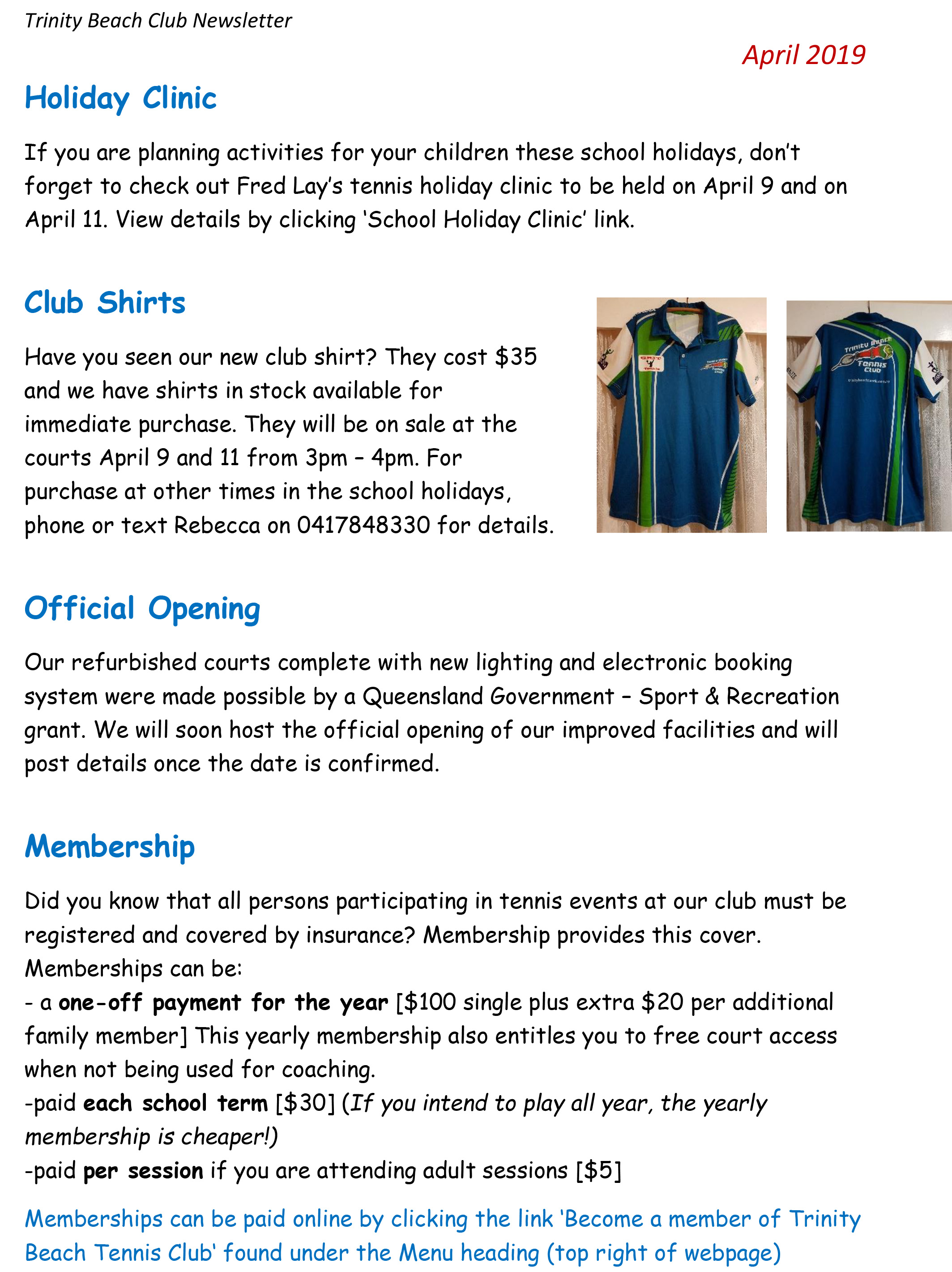 HAVE YOU PAID MEMBERSHIP FOR THIS YEAR?
 If you have not paid your membership by the end of this term we will add membership fees to the term two coaching fees or you may get a Friendly Reminder By a Board of Committee of Trinity Beach Tennis Club. Please understand that it is for your player's insurance. Without player's insurance you are risking your safety when playing and you have been notified before coming onto court.
Trinity Beach Tennis Club is a non profit organisation and membership is how we get our government grants and funding to improve our facility and maintenance of Trinity Beach Tennis Club.
 Our Club would like to thank all our members that have joined .
Being a Full member there will be benefits in GRIT Tennis Coaching Program especially with Cardio Tennis,  Socials and any other events that might be organised by the club.
 Please note – Full members:
All Full Members should get an invite email for court access.
If you are a full member and not yet received an invite court hire please email This email address is being protected from spambots. You need JavaScript enabled to view it. This is for you to get an invite to have access and code to our courts via the black gate - Free of Charge when courts are made available.